Meet Shawn Santa
Founded in 2013, Secure Money Strategies' target focus is assisting retirees and pre-retirees with retirement income strategies, annuities, life insurance, asset protection and tax minimization strategies.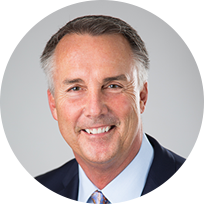 Shawn Santa is the owner at Secure Money Strategies. He has more than 15 years' experience in the insurance and annuity industry. Shawn holds his life and health insurance licenses in Florida, Michigan and South Carolina.
In his free time, Shawn enjoys hiking, reading, biking, traveling, sports, spending time with his family and his dog, Cash. He is originally from Michigan, where he raised four children.
Shawn's daughter, Lauren Santa, joined Secure Money Strategies in 2014. Lauren was born and raised in the Detroit area of Michigan, and moved to Florida in 2009. The most important thing to Lauren is family, so spending time with them is always a priority. In addition, she enjoys being active, reading, cooking, and travel. Weekends are spent enjoying activities such as yoga, tennis, swimming, watching football and baseball games, and attending church services. Lauren has two rescue dogs, Huckleberry and Lu, that bring so much joy to her life.

In 2015, Shawn's sons joined the Secure Money Strategies team. Alexander Michael Santa graduated from the University of Florida in 2013. He leads an active lifestyle and enjoys time with family and friends. For two years, Alexander worked in the health and wellness industry, motivating adults to take control of their present wellness and future. He will put some of that experience to use now, encouraging and educating people on how to gain control of their own financial well-being.

Charles Marshall Santa graduated from the University of Florida in 2015. Through his experiences, Charles has explored fitness, wellness and business. As president of his fraternity and as an active philanthropist, he found his passion in working with people and giving back. By joining Secure Money Strategies, Charles is excited to continue serving others.
To schedule a time to discuss your financial future and the possible role of insurance or investments in your financial strategy, contact us at securemoneystrategies@gmail.com or call us at 352-861-0952 today!
By contacting us, you may be offered information regarding the purchase of insurance and investment products.